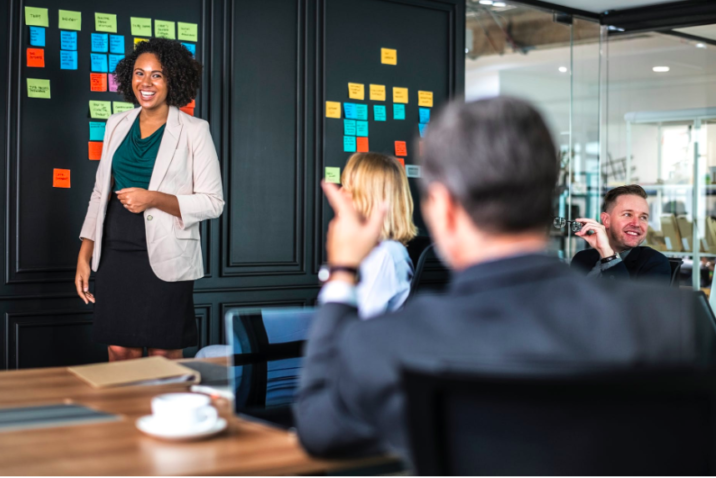 Like never before, there is a generation of young people looking for someone to impart wisdom into their life. If we are honest, we too just needed a gentle hand of encouragement to navigate through work politics and self-insecurities. In a world where many staff members seem to have it all (eloquence, wit, and the appearance of  talent beyond their years), we must remember people need people. Just take a moment to remember all the people in your life who have their fingerprints on your success.
As I look back on my life, I remember the countless hours my dad invested in me. At the age of 17 years old, I was determined to learn Spanish but found it so difficult to gain fluency. Each time I tried, native speakers would make fun of me. Finally, after refusing to give into defeat, I asked my dad to take me serious and teach me the language. Though he would come home tired from work, he took time to have me repeat in both English and Spanish small sentences that one day turned into detailed conversations. I remember how my dad would ask me what I wanted to communicate and then emphasis the details and gestures of the language so I would not miss a minute detail. Because of my dad's mentorship and a lot of self-determination, I was able to obtain solid jobs that required bilingual speaking skills. To this day, I thank my dad for investing in me.
Professionally, my career blossomed when a gentleman by the name of Mike Emberton took the time to open a door for a young persistent man desiring to succeed. He took the time to celebrate my go-getter spirit and inquisitive mind  and leveraged it to think more strategically. This formula proved to create long lasting solutions that have saved millions of dollars for past employers. As Mike was eyeing retirement, I learned that his legacy was to surpass his impact. He desired to allow others to blossom in their own talents. In deed leadership does not glory in its own greatness; it inspires the best in others.
According to Justin Rizzo, "by neglecting to train, serve, bless and build up others, what you have is going to have a tendency to become stagnant, dull and lifeless. We were meant to be channels for the Lord to flow through, not pools of standing water…Never stop replicating yourself and sowing into others. Seek to have your ceiling be the floor of those you're leading and try your absolute best to make other people better than yourself."
Special thanks to https://churchleaders.com/outreach-missions/outreach-missions-articles/347677-the-paradox-of-investing-in-others-how-passing-the-torch-makes-you-burn-more-brightly.html